Chairman of Kyrgyzpatent co-chaired XII international forum «Innovative development via intellectual property market»
11.11.2020
On October, 30 Kutafin Moscow State Law University (MSAL) opened its doors for XII international forum «Innovative development via intellectual property market». Chairperson of the State Service of IP and Innovation under the Government of the Kyrgyz Republic (Kyrgyzpatent) Dinara Moldosheva became a co-chair of the event. Kyrgyzpatent is a member of the Confederation of Rightholders' Societies of Europe and Asia (CRSEA).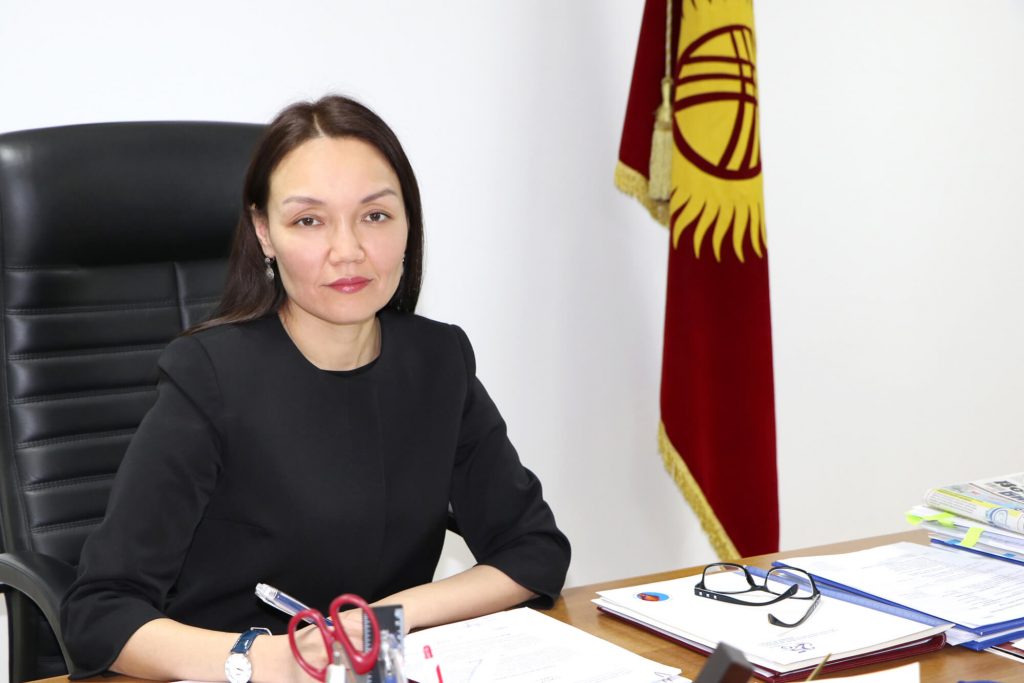 Photo was presented by press office of CRSEA
In the opening speech, Chairman of Kyrgyzpatent said that the global economy reaches a stage of structural reforms and development of digital economy. Nowadays our ordinary life, corporate world and government control is subjected to digital transformation.
«According to the official position of the Eurasian Economic Union digital economy transference is a driver of economy growth. In the countries-members of the EEU in recent years was fixed the progress in different fields of digital development. Economic development of mentioned countries depends on the creation and use of modern technology, new equipment implementation and widespread use of innovative solutions», she added.
She paid attention on the importance of change of different instruments that would catalyze innovation development. Dinara Moldosheva in her speech also focused on the tendency connected with the involvement of many departments in the sphere of intellectual property in the process of innovative development in their countries. On her opinion, participation of different departments in the process of finding effective solutions can be favorable for innovative activity.
The main aim of the forum – generalization of experience in the development process of intellectual property market connected with innovation development and transformation to digital economy in EEUA countries and on the Commonwealth of Independent States territory in 2019.
Another task of the event is to identify more important steps in the process of Eurasian IP market development in the transformation process to digital economy on the territory of EEUA and Commonwealth of Independent States. All participants of the forum point at the resolving problems in EEUA countries and on the Commonwealth of Independent States territory till 2030.
At the same time experts involved to the discussion connected with the idea of the usage of IP mechanisms in the creation of unique financial EEUA market that is planned to be started from 2025. The last but not the least topic deals with searching different methods that may give a boost to the creation of effective communication between scientific, educational organizations and corporations in the sphere of intellectual property. This collaboration can be very effective if participants of the forum invite investments to the perspective innovation projects.
The event is organized with the help of the Russian Foundation for Basic Research (RFBR), Russian Organization for Intellectual Property (VOIS), the Ministry of Foreign Affairs of the Russian Federation, Federal Agency for CIS Affairs, Compatriots Living Abroad and International Humanitarian Cooperation, Military-Industrial Commission under the Government of the Russian Federation and Federal Antimonopoly Service of the Russian Federation.
The article was written on the base of information generated by Kutafin Moscow State Law University