CRSEA held a meeting with the Minister of Culture of Azerbaijan.
14.10.2019
The parties discussed the new technologies in the copyright sphere, the development of creative industries in Azerbaijan, as well as fostering cultural relations with China.
Moscow, October 1st. /TASS/. The meeting between Confederation of Rightholders` Societies of Europe and Asia (CRSEA) and the Minister of Culture of Azerbaijan Abulfas Mursal ogly Garayev was held in the Government House of Azerbaijan.
The meeting was attended by CRSEA Director General, Chairman of the Azerbaijan authors' society Ismail Mammadkarimov, Deputy Secretary General of the CRSEA Irina Yakovleva, CEO of the Chinese society of literary authors Zhang Hongbo.
The participants of the meeting agreed that nowadays it is necessary to pay a precise attention to the protection of copyright in the digital sphere.
Ismail Mammadkarimov pointed out that the importance of the Institute of intellectual property in the Republic is connected with the rapid development of relevant markets.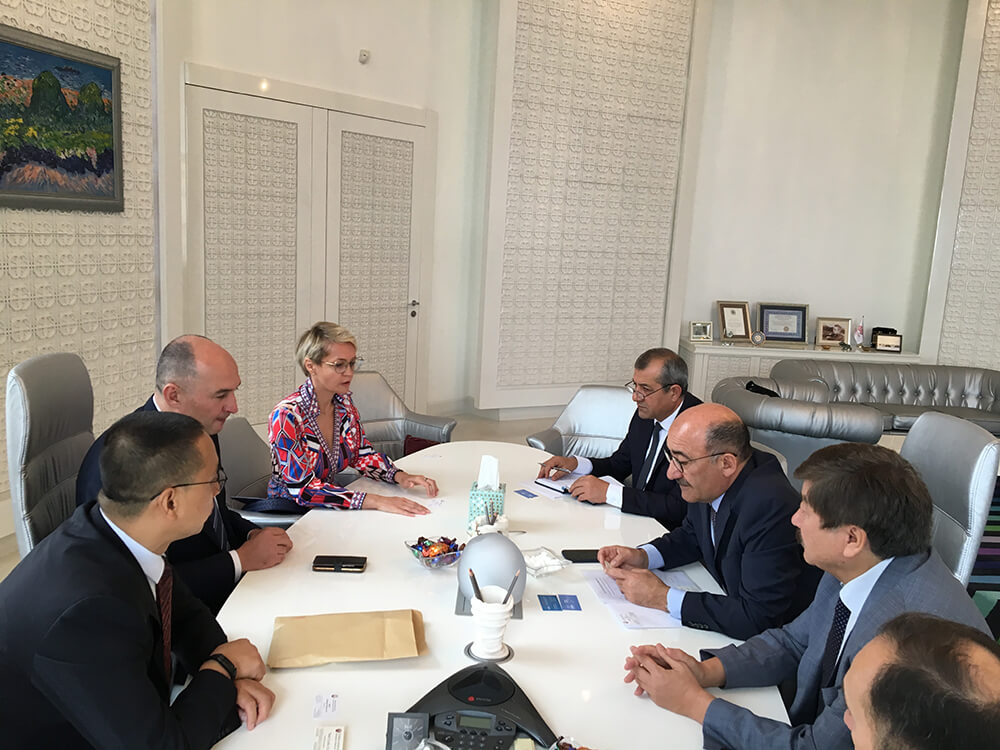 "Nowadays the Confederation is actively expanding its international presence. And the strengthening of cultural exchange that we talked about during the meeting gives a hope that all our efforts in the copyright protection and cooperation of authors in various spheres of culture will reach a new level. I am particularly pleased that the Republic of Azerbaijan plays one of the key roles in this process. Thanks to the state balanced cultural policy, the most favorable conditions for creative industries have been formed on the territory of the Republic. Music, cinema, exhibition, design, media, advertising-creative work cannot  grow up in isolation, therefore Azerbaijan is increasingly becoming not only a geographical place of power between East and West, between North and South, but also an important communication center for the creative communities of the entire Eurasian space. I am sure that the enhancement of cultural connections is the key point for a peace, progressive long-term, constructive cooperation between the countries," he said.
«Taking in to account the dynamics of the development of creative industries, it is essential to have innovative tools of protection in the IP sphere. Digital services that guarantee protection and commercialization of intellectual property play a significant role in this process. Building out an international practice in exchanging of experience, expanding communication platforms for IP players beyond the borders is crucial», – stressed out Irina Yakovleva, Deputy Secretary General of the CRSEA.
Cultural exchange with China, particularly concerning publishing and theatrical activities and the special role of the Republic of Azerbaijan in the integration processes related to the preservation of cultural heritage was at the agenda of the meeting as well.
Confederation of Rightholders` societies of Europe and Asia is an international non-governmental organization, which consists of national societies that manage copyright and/or related rights of the member States of the Eurasian Economic Union, the Commonwealth of Independent States (CIS), the BRICS and others.