Activity
"Armauthor" is a public organization for collective management of copyright and related rights, created by authors, performers, and producers of sound tracks. The purpose of the organization is to satisfy the cultural needs of its members and to promote their property rights on a collective basis.
The organization follows the principles of legality, voluntariness, equality, self-government and publicity, does not pursue political goals, is not associated with any political force.
"Armauthor" carries out its activities in accordance with the Constitution of the Republic of Armenia, the Law "On Copyright and Related Rights", international treaties and in compliance with its Articles of Association. According to the legislation of the Republic of Armenia, no state accreditation is provided.
"Armauthor" concludes licensing agreements with organizations that use works, performances or sound tracks, by negotiating with the parties subject to the law in force all the terms of use and royalty amounts; in particular, when using musical (with or without texts), dramatic, musical-dramatic, musical-literary and choreographic works and performances by broadcasting or relay, including via cable, by making it public, by playing and in other ways of collective use.
As of January 1, 2017, "Armauthor" had 1,569 members.

Established
2001
Governing Bodies
Authors` Council
General Director
General Director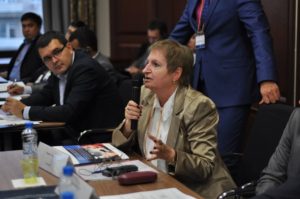 S. Nersisyan