Belarusian Society of Authors, Performers and Other Rights Holders
Activity
Belarusian Society of Authors, Performers and Other Rightholders is an association of physical entities created on the basis of voluntariness, independence, legality and transparency. The association has the status of a republican public association, the activity of which covers the whole territory of the Republic of Belarus.
The main subject of the Association's activities is collective management of rights in the field of private copy of audiovisual works and phonograms in favours of authors or other rightholders as well as performers and phonogram producers.
Other important areas of the Association's activities are as follows:
promotion of the legal awareness of citizens in the field of protection of copyright and neighbouring rights;
development of legislation in the field of intellectual property rights;
expansion of opportunities for the realization of creative potential in the field of cinematography, music and theatrical art;
social support to authors and performers of the Republic of Belarus.
The Association was created in 2016 by the initiative of creative personalities.
The purposes of the Association are:
creating an effective system of enforcement and legal protection of copyright and neighbouring rights;
enforcement of the rights of authors, performers, phonogram producers and other rightholders to receive remuneration for the personal reproduction of audiovisual works and works embodied in phonograms;
promotion of Belarusian cinematography and the national musical and theatrical art.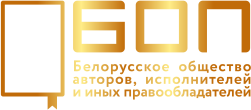 Established:
2016
Governing Bodies
General Assembly
Council
Management Board
Internal Audit Commission
Management Board's Chairperson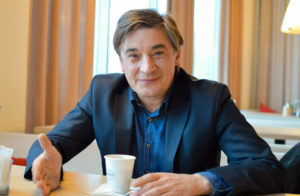 S.A. Kukhto