Kazakhstan Society for the Management of Intellectual Property Rights (KOUPIS)
Activity
The Republican Public Association "Kazakhstan Society for the Management of Intellectual Property Rights" (hereinafter KOUPIS) is a non-profit public organization created on the initiative of rightholders for the practical implementation and protection of related rights guaranteed by the Constitution and laws of the Republic of Kazakhstan, as well as international treaties.
KOUPIS is an organization accredited by the state in the field of management of related rights, which gives the right to collect remuneration (royalties) for the use of objects of related rights on behalf of all rightholders both on the basis of received certificates of accreditation and under direct agreements with rightholders and foreign organizations.
The main activities of KOUPIS:
collection of remuneration (royalties) from music users in favor of performers and producers of sound tracks;
distribution and payment of remuneration (royalties) to rightholders;
representation of interests of Kazakhstani rightholders abroad within the framework of the international system of collective management of related rights.
The payment of remuneration (royalties) to performers and producers of sound tracks is a prerequisite for the legitimate use of musical works for their public performance, broadcast on radio and television.
KOUPIS is a member of the largest international organization SCAPR (www.scapr.org), IFRRO (www.ifrro.org), which unites collective rights management societies around the world. KOUPIS represents the interests of Russian and foreign rightholders in the country, such as UniversalMusic LLC, WarnerMusic LLC, GalaRecords LLC, Web-Content LLP, Russian Organization for Intellectual Property, and many others.

Governing Bodies
General Meeting of Members
Management Board
Audit Commission
General Director
General Director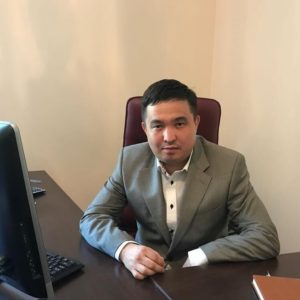 А. Kenzhebaev