People's Republic of China tighten the «Copyright Law»
20.01.2021
On November 11, 2020 legislative power of China after a third deliberation passed an amendment to the principal legislation is the «Copyright Law» of the People's Republic of China. It is expected to ensure more wide protection of the copyright objects and strengthen the responsibility for its illegal use.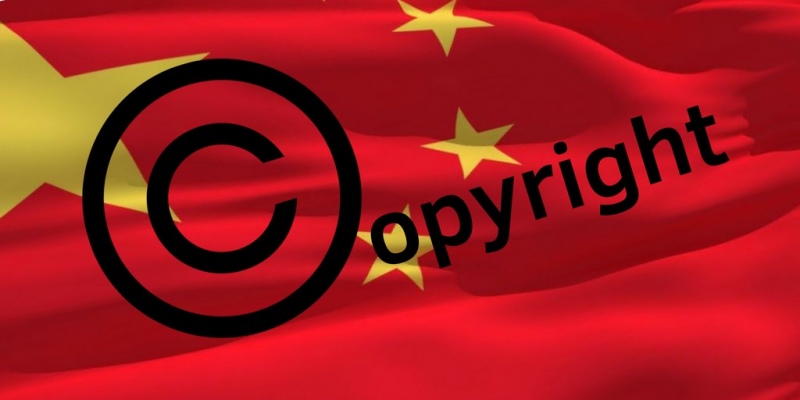 This legislative initiative solve several topics connected with the protection of different objects of intellectual property rights. For example, law that was used earlier (in 1990 was passed «Copyright Law» that was twice changed – in 2001 and 2010) didn't include all types of objects of intellectual property rights because existed definitions of these objects weren't particular.
Taking into consideration that not all works may be put in order of earlier existed types, the last version of the law corrected terminology aspect. So vocabulary will be added with the term «works» that shall be understood as a «result of intellectual activity in the sphere of literature, art or science that is unique and may be presented in some material form». Also was corrected the term «pieces of screen and works created with the use of methods similar to motion-picture filming» that was transformed into «audiovisual works». Last term is more widely that allows covering legal protection for all types of video in spite of the methods of its creation. New definitions seems to be more accurate, scientific and reasonable, and also prospective and forecasting.
Another important problem was the low compensation for copyright infringement when its price was very high. This fact made the life of rightholders more difficult. As a result members of the standing committee session of the 13th National People's Congress (NPC) adopted the amendment to strengthen the protection of the copyright holders, raising the ceiling of statutory damages from 500,000 yuan (more than 5 million rubles) to 5 million yuan (more than 56 million rubles). However minimal compensation for the infraction of law will be 500 yuan (more than 5 thousand rubles).
Work of mass media in the sphere of protection broadcasting news wasn't passed over. According to the third part of amendments the scope of the unprotected «news on current events» in the current law was changed to the «sole facts reported by media». The last definition is more close to the rule that says that informational messages about facts and events must not be the objects of the author law. At the same time all informational messages that were used as a base for creation texts relating to news and analytic articles must be protected by the law.
On application of Li Zhanshu, chairman of the NPC Standing Committee, legal weapons should be put into better use to enhance intellectual property rights protection and safeguard the entitlement of the creators, disseminators and users.
Legal experts have said the key to copyright protection is to make sure the penalty is higher than the gains from violations.
The latest amendment will come into force on June 1, 2021.
The article was written on the base of information generated by the news agency of the People's Republic of China «Xinhua» and material of the China Written Works Copyright Society (CWWCS)