The development of creative industries and the transition to a "digit" were discussed at the festival "LiFFt-2019" in Baku
18.10.2019
CRSEA presented the infrastructure for intellectual property sphere IPChain within the framework of the Eurasian literary festival of festivals "LiFFt".
On October 1, within the framework of the IV Eurasian literary festival of festivals "LiFFt-2019", a panel discussion "Renaissance of creative industries – the Treasury and heritage of Eurasia. From Privilege to Digit" was held in Baku, the capital of Azerbaijan at the Heydar Aliyev Center. The event organized  by CRSEA was attended by eminent culture personalities, heads of major copyright societies of China, Turkey, Azerbaijan and other countries as well as representatives of the authorities.
The key event of the panel was the presentation of the global initiative of World Intellectual Property Organization (WIPO) – "The Charter of the Publishers Circle", aimed to develop international relations and to promote best practices in publishing. CRSEA announced joining to the Charter.
The international agreements in the book publishing sphere and other agreements in cooperation between the leading author societies of the CRSEA member States were signed.
CRSEA Director General Ismail Mammadkarimov noted: "We are pleased that this significant event for the entire creative community took place in the capital of Azerbaijan. CRSEA is one of a kind organization that unites the rightholders` societies of the Eurasian region. It demonstrates in practice the processes of digital integration in IP sphere. This panel is not only an opportunity to share an experience, but also to strengthen the position of our region on the world stage of creative industries."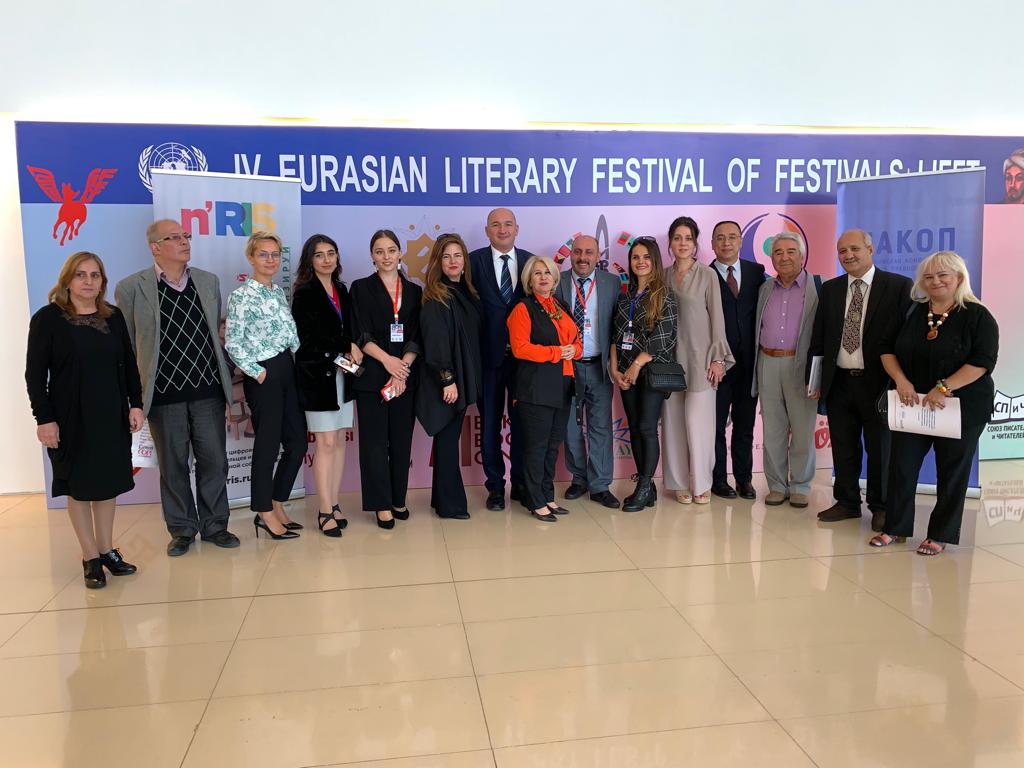 According to the CRSEA Secretary General Andrey Krichevsky, "Eurasia needs the innovative tools to develop the IP sphere. Our authors and rightholders are ready to enter global markets, promote their national culture in the world. For this purpose it is necessary to guarantee the maximum protection of rightholders` interests and creativity safety, to provide them with convenient conditions, namely for monetization of their works. The culture of the Eurasian countries in all its richness and diversity is a significant business asset of the region, requiring sufficient support and development. From this point of view, the accession of the CRSEA member states to international agreements will be an important step towards the formation of a sustainable and attractive intellectual property market in the region".
The Eurasian literary festival of festivals "LiFFt-2019" is a largescale educational project that unites literary festivals of Russia and Eurasia. The event has been held annually since 2016 with the an aim of strengthening creative and friendly connections between Eurasian writers and readers, as well as creating a sole Eurasian literary space. In 2019, the festival is held under the "Year of indigenous languages" program, announced by the UN in 2019, in honor of the 650th Azerbaijani poet Imadeddin Nasimi anniversary. The organizers of the event are the Foundation for the cultural projects promotion of Eurasia nations "LiFFT" and the Heydar Aliyev Foundation with the support of The International Union of non-governmental organizations "Eurasia Assembly".